Thursday, November 25, 2010
Upon looking back at my archive i actually found out that i have made a fair share of Korean drama reviews here in my blog. Back then i was really addicted to it. I finish it one series to another but as time goes by i found my self getting bored and finishing a series in one sitting has suddenly become impossible. For the year 2010 the only drama i finished was My Girlfriend is a Gumiho.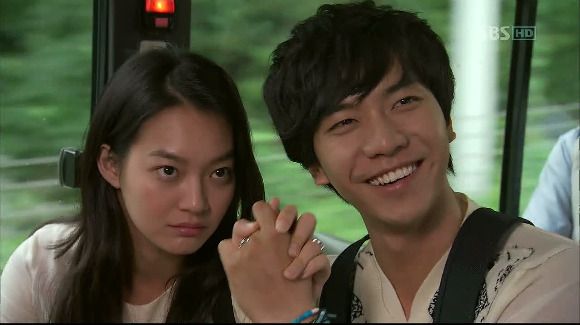 I watched it on
ViiKii
were they sub it the same week the episode is aired. This was actually beneficial for me since i don't have to watch it in one sitting.
After watching the first episode i found myself wanting to know what will happen next. I instantly became a fan of Miho(Shin Mi nah) because she was so pretty and cute at the same time. Her face also don't look like it was distorted by science and i like the way she acted in the series.
For Dae Woong ah(as miho addresses him) or Lee Seung Gi in real life. I have watch a bit if shining inheritance in a local channel but i know him more because of
2 days and 1 night
. I'm a fan of that show i watch it on KBS world with english subs. I find him okay. From what i see in his variety show he seems like a nice boy. His acting was good too.
The two of them have really good chemistry and the show was not boring and i don't think you would want to skip a part of it. It was light, funny and sweet. I personally recommend it to people who are stress with their work or studies a perfect hour getaway from your busy schedule.
The two of them are too cute to ignore. Promise!!
This is a no spoiler post. Just to add a little mystery to the drama.